Archive | October 2011
Comfortable. Oh, the horror of the word. When asked, nine out of ten of the people on the street (or, at least where I am) would describe their style as "comfortable." I mean, really? Is that how you want to describe yourself? And do you really want the world to see you as somebody who just doesn't care? Because if everyday you wear sweatpants, a t-shirt, and a pair of old tennis shoes, that's the message you're going to be portraying.
But hear me, people, it doesn't have to be that way! There are way you can be comfortable without sporting the whole "I've given up on myself" look. Contrary to popular belief, there are ways to dress stylishly and comfortably.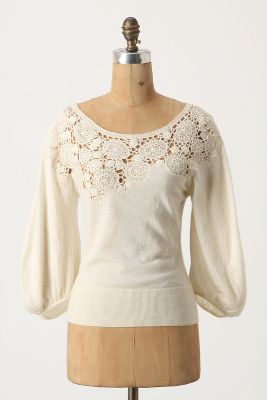 Dog Rose Pullover, Anthropologie, $138
Girly, sweet, soft, perfect.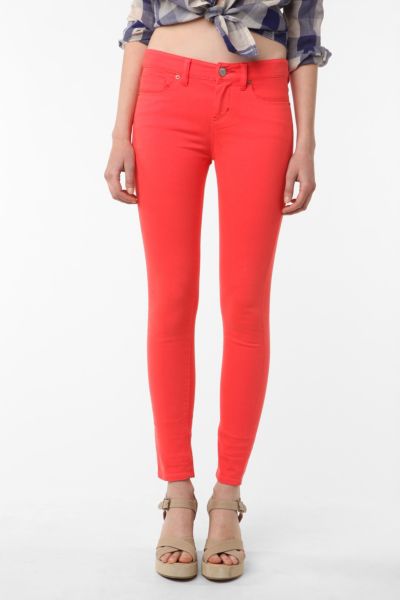 BGD Twill Ankle Cigarette Pant (Coral), Urban Outfitters, $49
Nothing goes better with a neutral sweater than a bright a fun colored pant. I myself have always been a fan of this bright, coral color. It's sure to add a touch of whimsy to any outfit, without going too over the top.
We've Got the Feet Flat, Mod Cloth, $29.99
When you're going for stylish comfort, you have no better friend then the ballerina flat. These shoes will add a cute pop of color to any outfit.
Vintage Faux Stone Ring, Forever 21, $3.80
Forever 21 is one of my favorite places to shop for jewelry. You can buy lots of fun pieces that will add flair to your wardrobe without cleaning out your wallet.
And there you have it. You can be comfortable, while still looking absolutely fabulous.