Archive | January 2012
Is there any article of clothing more classically feminine and universally flattering than the classic a-line skirt? Fun, flowy, great to twirl around in! It's a must-have for any wardrobe, and can be dressed up, down, and is a style that works year round. Here are several different styles that will work for any occasion:
Haute in Traffic Skirt- $50 Modcloth.com
I love the fun colors in this particular skirt; it's whimsical and playful, and I'm always a fan of a bright skinny belt! This skirt would look amazing with a cozy sweater, vintage loafers, and a playful pair of statement tights.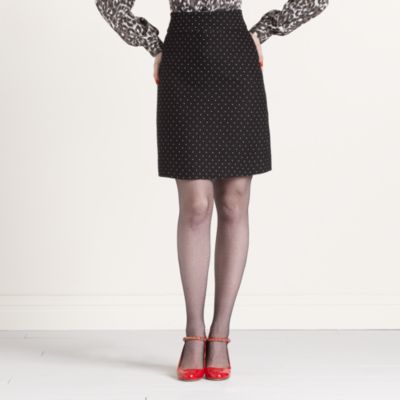 Dotted Delphina Skirt- $147 (on sale) Kate Spade
This skirt is a very nice piece that could be either dressed up or down, for nearly any occasion! Pair with a navy button up skirt, cute statement jewelry, and neutral heels for a fabulous, work-appropriate ensemble. Or wear with a sparkly top, comfy blazer,  dazzling earring, a pop of color pair of heels, and a stylish clutch for an ultra fashionable date night look.
Bryon Bay Bird Print Skirt in Mocha- $28 Shopruche.com
I'm a sucker for a fun pattern, and this skirt is especially pretty. It'd go great with a slouchy cardigan, character heels, and some playful jewelry for a fun and comfy day time look!